If
If you are having problems with your PC, printer, server or network, you have no need to worry.  Our skilled team provide full remote IT support via our team of expert support technicians who can access your machine anywhere in the world via our remote IT support service London.  All you need is an internet connection and we will connect remotely and securely, fixing up to 90% of problems quickly and efficiently.
Forget call-out charges
Because our remote service does not attract any call-out charges, it's far more cost effective and faster than us having to visit.  Within office hours, we can attend to your problem within minutes; you save money and your business keeps functioning.
Whatever type of IT breakdown or fault you experience, we know that it needs to be fixed and put right quickly and with the minimal of disruption to trading.  Our remote IT support team are knowledgeable and adept, guaranteed to provide a swift and efficient remedy at a cost effective price.  Most of the IT issues that we deal with can be fixed remotely but should the situation call for an on-site visit; our location lends itself to us being able to be at your premises without delay.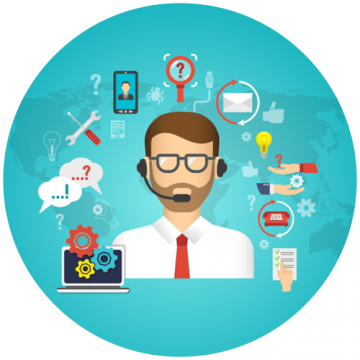 Remote access is the first step
Our IT engineers usually provide remote IT support in the first instance, accessing your computers and systems by logging in to your system using professional helpdesk software, it's almost the same as having a technician in your office.  By doing this, they are able to quickly locate the problem and put forward a solution.  As long as your internet connection is still live and working, remote access is always the first step on the way to getting you up and running smoothly again.
The remote IT support packages that we provide vary and are flexible enough to accommodate your needs.  Whether you are a relatively new start-up company or are looking to outsource your IT support London to a company that really cares about quality of service, then Microgate are here to help.
There are many benefits to remote IT support, and here are just a few of them:
Once we have access to your computers, work can begin.  If we don't need you to be involved, you can continue working whilst we deal with and fix any issues.  Connections between our machines are always fully encrypted so that there is no chance of anyone other than our engineer having access to your systems.  Once we log out, we cannot connect again unless you ask us to.
If you have been thinking about putting remote IT support London in place but never get around to it, you need to speak to the customer service team at Microgate today.  Don't hesitate to give us a call at any time if you are looking for expert business support in the London area; we help all companies, large and small.